A perfect blend of nature and local culture with AUSun's guided hiking tour.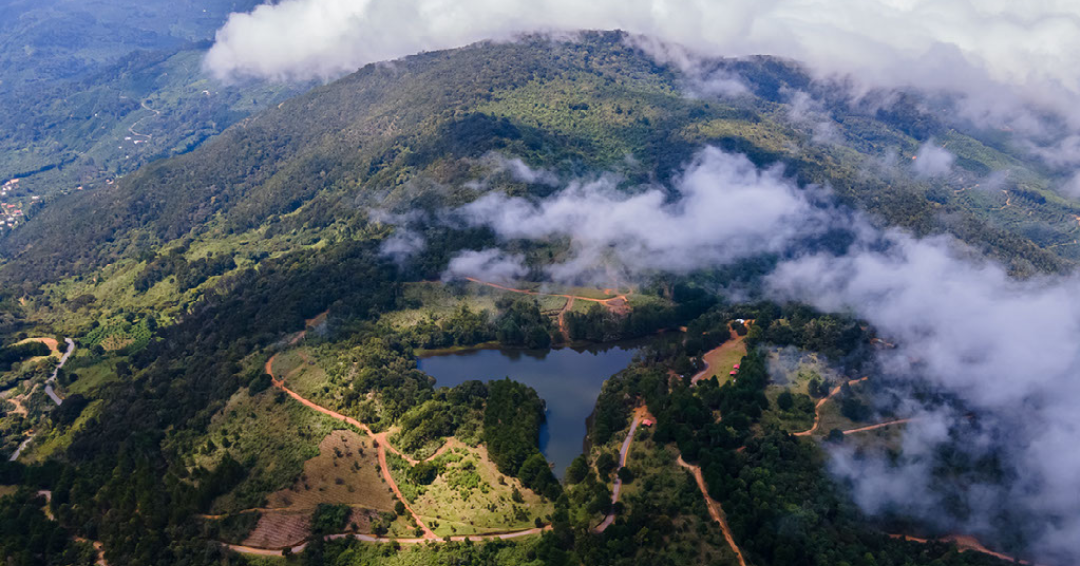 Some of the best things to do in Costa Rica involve adventure travel, and one of AUSun's most popular adventure vacations is our 3 day guided hiking tour on Costa Rica's Ruta Sukia trail.
If you're looking for incredible adventure destinations, the Ruta Sukia trail is one of the best hiking vacations in the world.
A trail with a long history
Ruta Sukia is one of the most famous and oldest Costa Rican trails. It once served as the main route between the lower coastal areas of Quepos and the upper regions of Dota.
Today the trails are maintained by different local communities and tourism organizations, and offer a glimpse into Costa Rica's past as well as its promising future as a leader in ecotourism. It's a win/win for the community and for the tourist who are looking for eco-friendly active travel adventures.
Experience Costa Rica's natural beauty
This adventure tour immerses you in the natural beauty of Costa Rica, winding through ancient oak forests, past waterfalls and across sweeping views of Costa Rica's wild spaces. You'll trek through canyons, across hillsides and explore reserves filled with flora and fauna.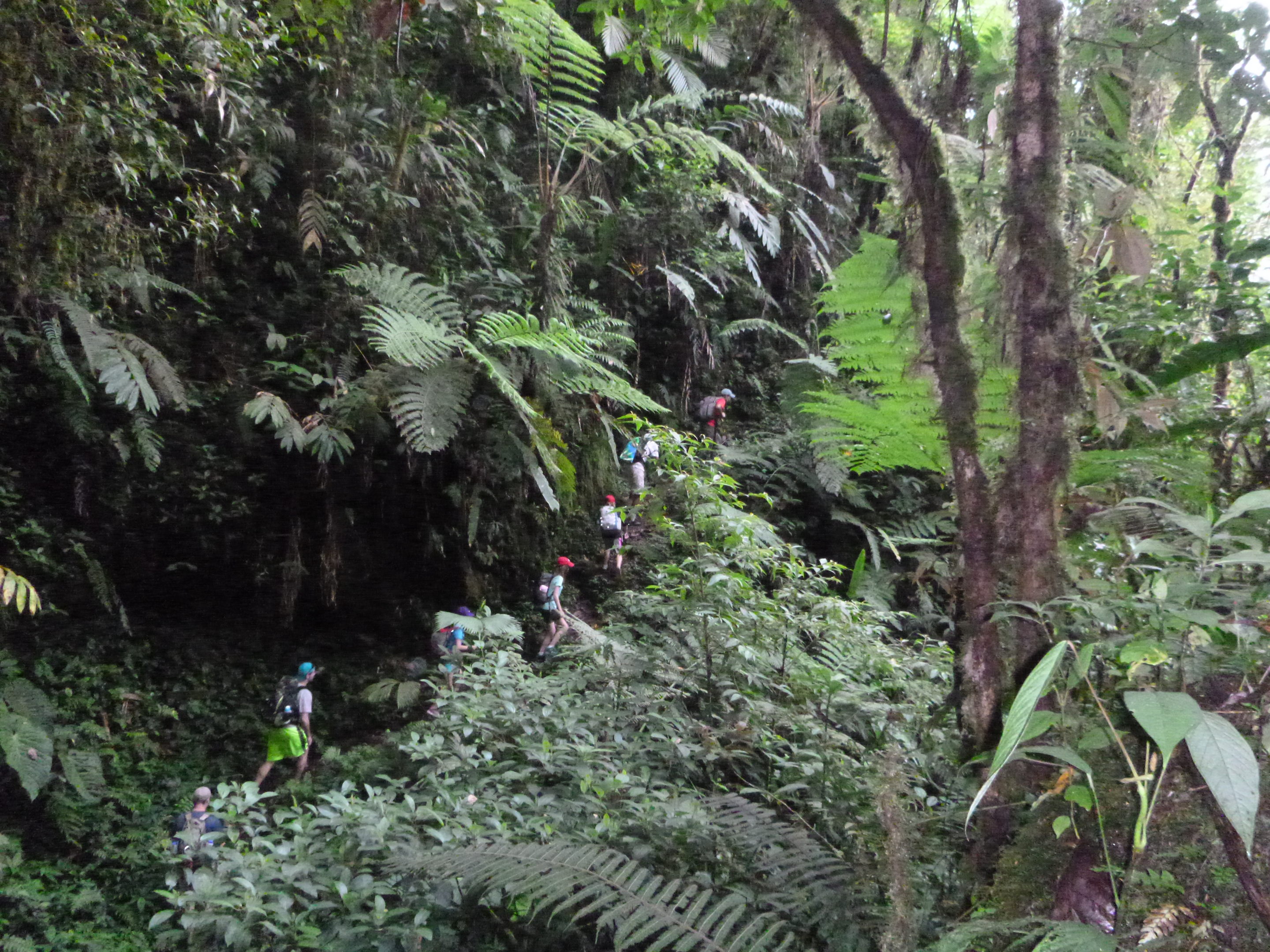 This all inclusive Costa Rica hiking tour is ecotourism at its finest, and a fantastic way to experience unique and exceptional wilderness travel. Our guided hiking tours are perfect for family adventure trips and group adventure travel.
Adventure vacation packages with world class hiking.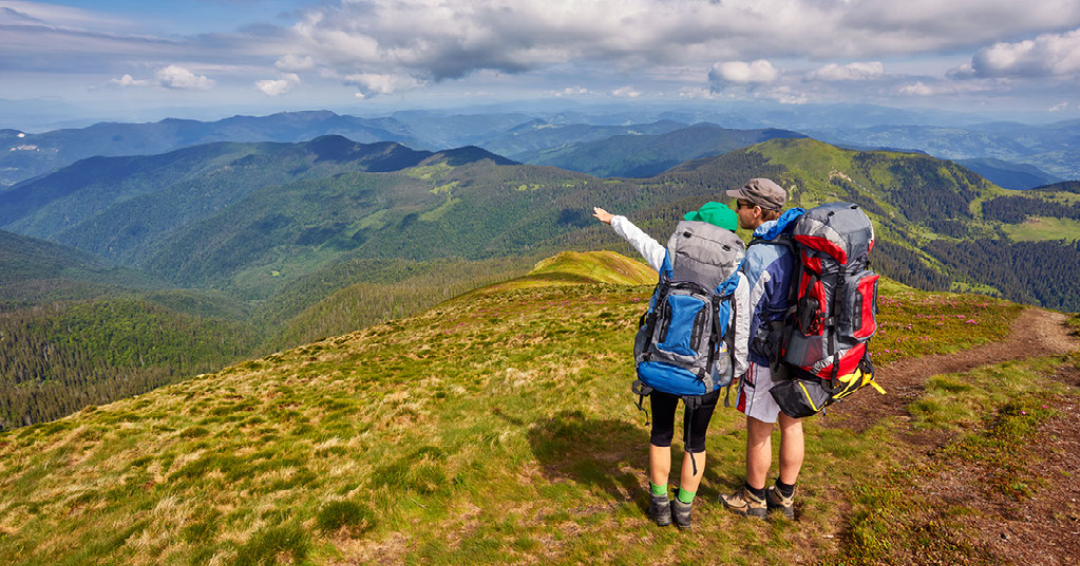 AUSun's Ruta Sukia hiking adventure covers key parts of the route, beginning at Cerro Las Rejas trail head, 2000 meters above sea level and ending at Los Campesinos Reserve. The trek winds through canyons, including Rio Bomba. We visit some charming rural communities along the way, including Ranchos Tinamu outside of San Isidro de Dota, where we cool off in their beautiful waterfall and enjoy the incredible views of the Savegre River valley.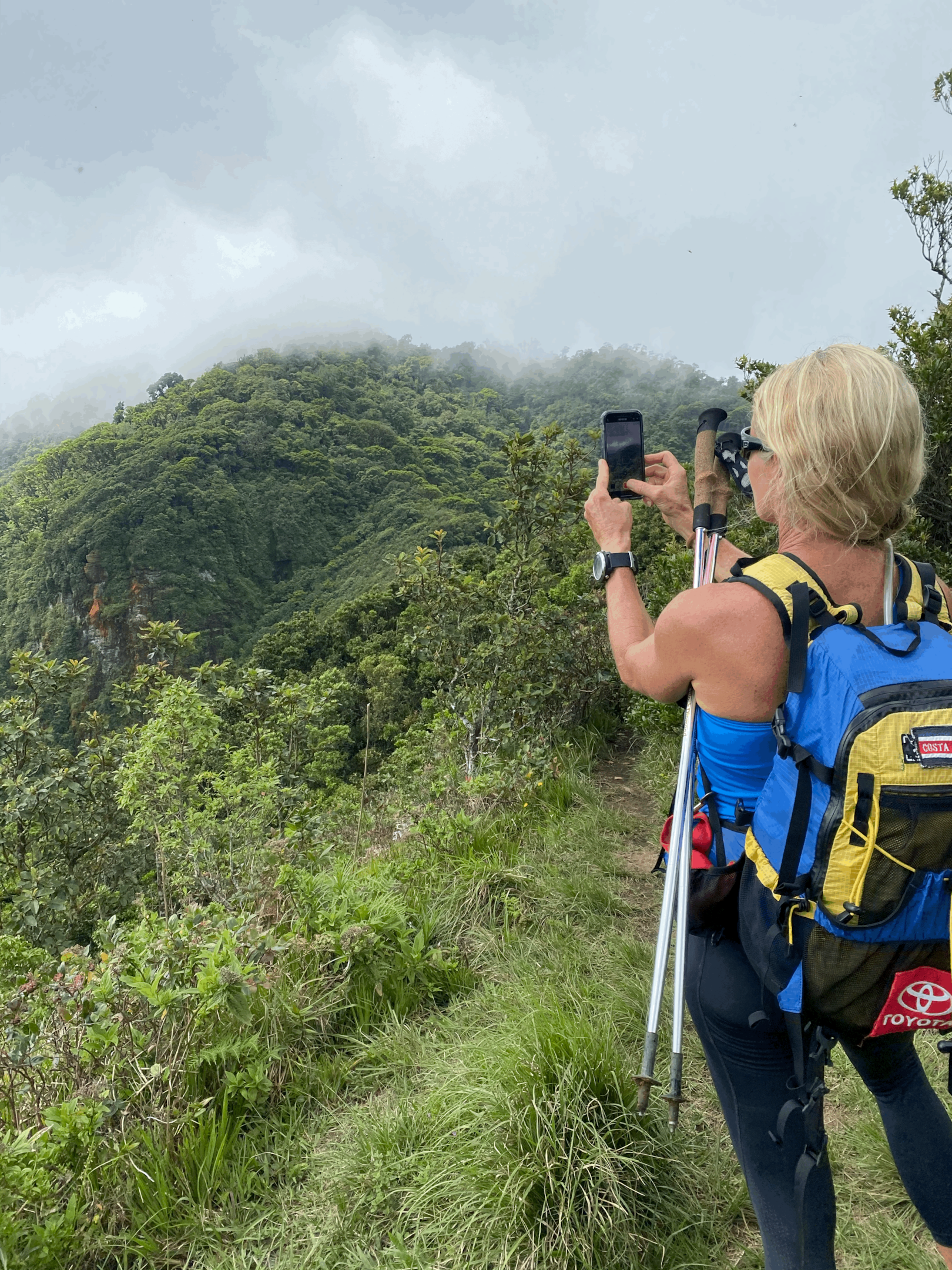 We hike to Quebrada Arroyo in the upper reaches of the Quepos area, through more stunning scenery and across the gorgeous hillsides, for a final stop at the Los Campesinos Reserve where tired hikers can soak in crystalline waters and enjoy a natural massage by gushing waterfalls.  Anyone seeking a last bit of adrenaline can hike across the amazing 120 meter high hanging bridge for a final hurrah!
A richer experience with local culture
Multi day hikes in Costa Rica don't always include a chance to experience local culture, but AUSun includes local Costa Rica activities that deepen the experience. If you're looking for educational travel adventures, this hike is a great place to start. In addition to the opportunities in nature, there are also chances to learn about Costa Rica's local businesses and communities first-hand.
This adventure can include a visit to a local coffee mill in Santa Maria de Dota. This is a fun way to experience first-hand how Costa Rican coffee is produced. We'll also be staying at lovely local lodges, enjoying local food and entertainment, and learning about local traditions.
Great food and great sleep.
This tour enjoys a first night at a lovely lodge in Santa Maria de Dota, followed by a cozy campsite high in the mountains, serving dinner by candlelight and cooked over an open fire.  Our last night, spent at Los Campesinos Reserve lodge in Quepos, is a chance to experience more delicious local food and enjoy the gorgeous natural beauty of the reserve.
Book with AUSun today to experience this amazing trip!
AUSun's Ruta Sukia adventure is a Costa Rica destination you don't want to miss. In just 3 days you'll experience a deeper, richer Costa Rica than you ever thought possible. Contact us today to get started!